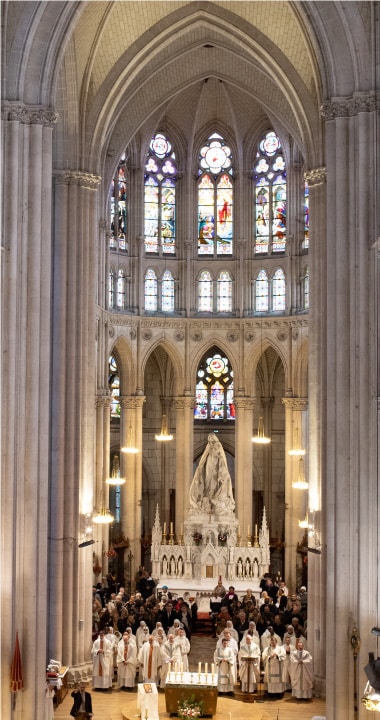 Offer a Mass for loved ones
The Eucharist is the supreme realm where we proclaim our faith in the power of Christ's Resurrection.
Offering a Mass is a way to affect Redemption to our specific situation. So many good reasons to do so: for the living, for the deceased, in thanksgiving, etc.
We all have good reasons to ask Christ for help
Have a Mass (or several) said for a special intention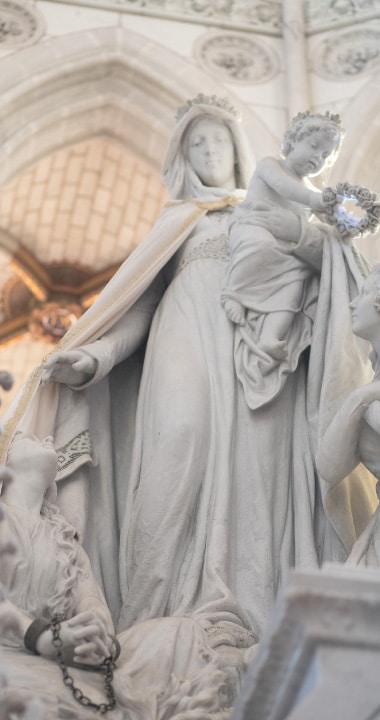 Enroll your loved ones in the Fraternity
Enrolling people in the Fraternity of Our Lady of Montligeon
means offering them perpetual Mass on a daily basis.
Ensuring them with the daily prayer of the sanctuary
Mass offered for a deceased person is a way of continuing to manifest them love after they are gone.
Showing love beyond death
Offering perpetual Mass for living loved ones is endowing them with a spiritual gift
which will endure for ever, even after their death.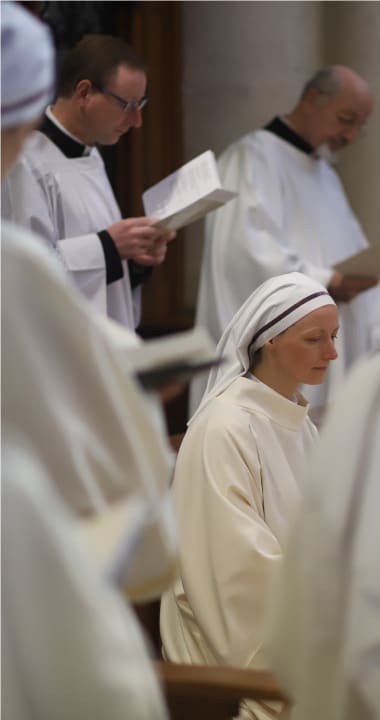 Present a prayer intention
Do send in your prayer petitions by means of our contact form. Your intentions will reach one of the shrine chaplains.
Every first Wednesday of the month, petitions are specially presented during the Eucharistic adoration
Each first Wednesday of the month, the Eucharist is celebrated for all the intentions entrusted to the shrine.
Moreover, they are presented during the adoration held on that day from 2 pm till 5 pm at the adoration chapel of the Basilica.
In addition, a special intention Mass can also be celebrated for a dear deceased person, even if they are already enrolled in the Fraternity of Montligeon.
On the first Thursday of the month, Mass is celebrated for the employees and the volunteers of the shrine.
On the first Saturday of the month, the Eucharist is for the shrine benefactors.