Find out more about all the good reasons to come to Montligeon and any useful information to organize your stay at the shrine. For any queries, do not hesitate to email us.
Throughout the year, the Shrine of Montligeon receives people who come and partake in its specific activities: individual or group retreats, spiritual family vacations, counseling time with a priest or a nun.
(Although presently solely carried out in French language, English-speaking groups are most welcome to come with qualified facilitators. Please enquire further with internationalmc@montligeon.org)
Year-round activities
So much goes on at the Shrine the year over! It offers a wide range of activities, on 7 main topics, scheduled in various set-ups, distributed over 50 dates throughout the year, with at least two events per month. For more information, check "on the agenda".
Bereavment support
The core vocation of the Shrine of Montligeon is to offer support to people in mourning. 2 sessions a year are thus featured:
Mourning BREAK: on a 2 days & 2 nights basis, it offers tuition on the various bereavement phases, counseling intervals and introduces easily accessible guidelines to handle grief.
Rising Sun SESSION, over 5 days, intended for people in bereavement for over 8 months.


Eternal life and faith-related topics
Tuition sessions on Roman Catholic Faith, during week-ends or on longer periods. The tutoring covers general topics as well as specific death and beyond-death related issues, eschatology and eternal life.
Work
To feel fulfilled at WORK is a true issue, consequently the Shrine of Montligeon endeavours to assist people experiencing work-related distress.
24Hour BREAKS for Mothers (2 days/1 night)
SESSIONS for students
SESSIONS for people experiencing professional "burn-out" or unemployment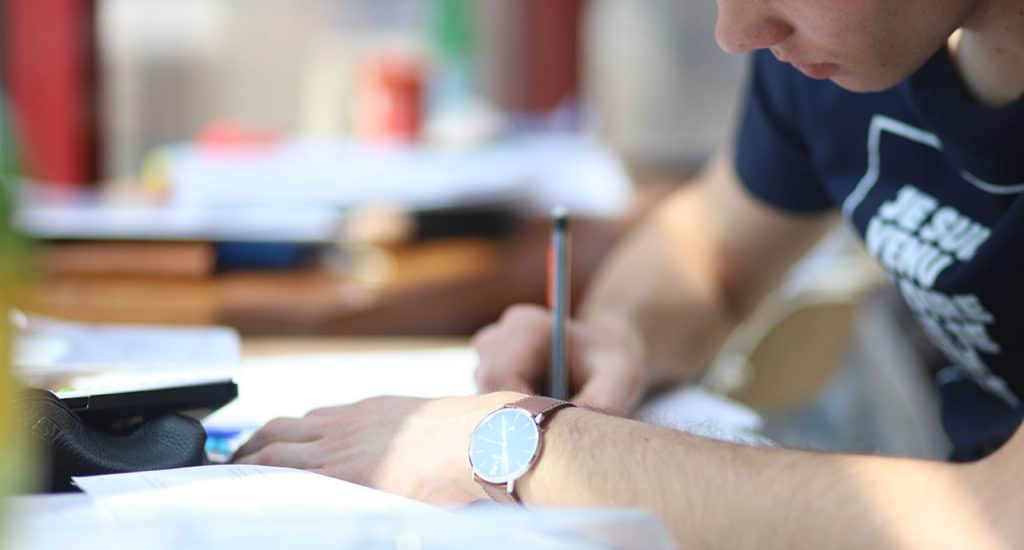 Family
The Shrine offers various FAMILY-orientated activities:
Family RESPITE SESSIONS, especially in Summer time
Week-end SESSIONS intended for couples, or for estranged spouses
Special TIMES specifically directed at dads or at mums (i.e. mothers' or fathers' PILGRIMAGES, short spiritual breaks etc.)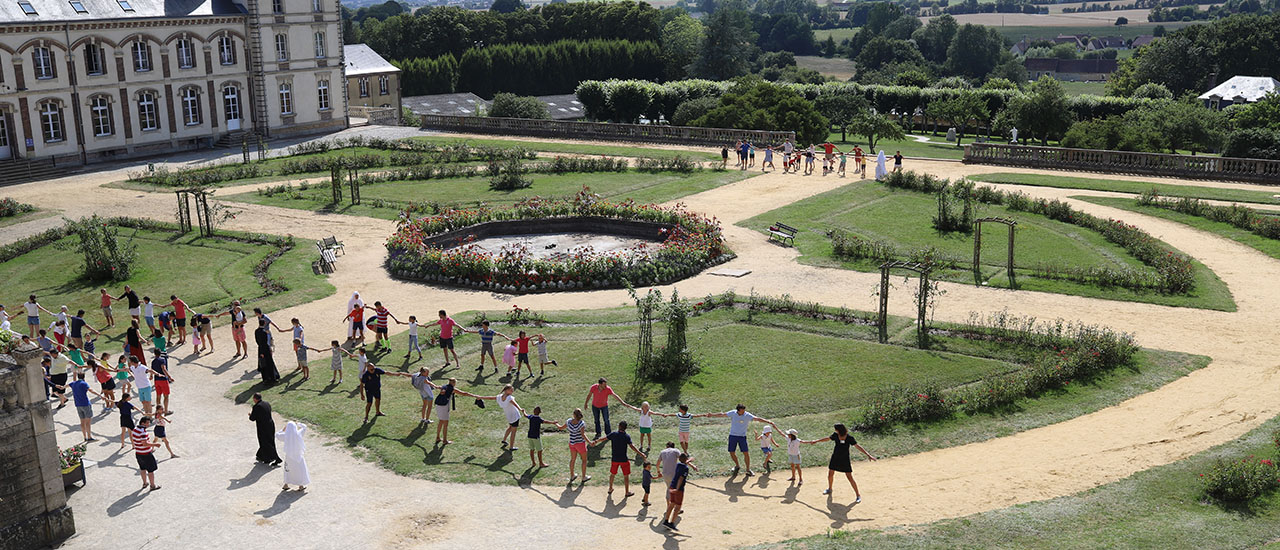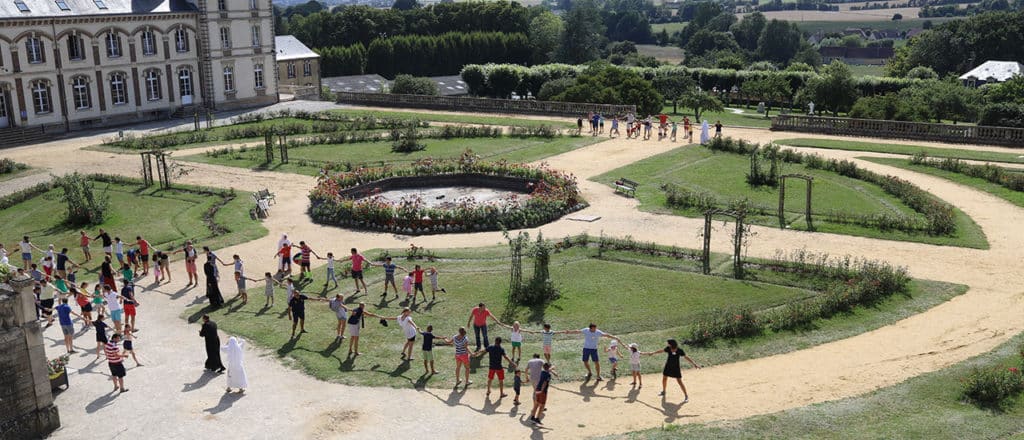 Pilgrimages and liturgical agenda
PILGRIMAGES at the Shrine celebrate the festivals of the Roman Catholic Church liturgical year. Eucharists for special intentions, such as for deceased mothers (observed on Mothers' Day), for deceased farmers (on the first Sunday of September), for deceased motorcyclists, or during 'Heavens Pilgrimages' , a whole fortnight focusing on All-Saints Day and All-Souls Day devotions.
In addition, the shrine promotes every year a few days break to help you prepare for the major LITURGICAL solemnities of Easter and Christmas.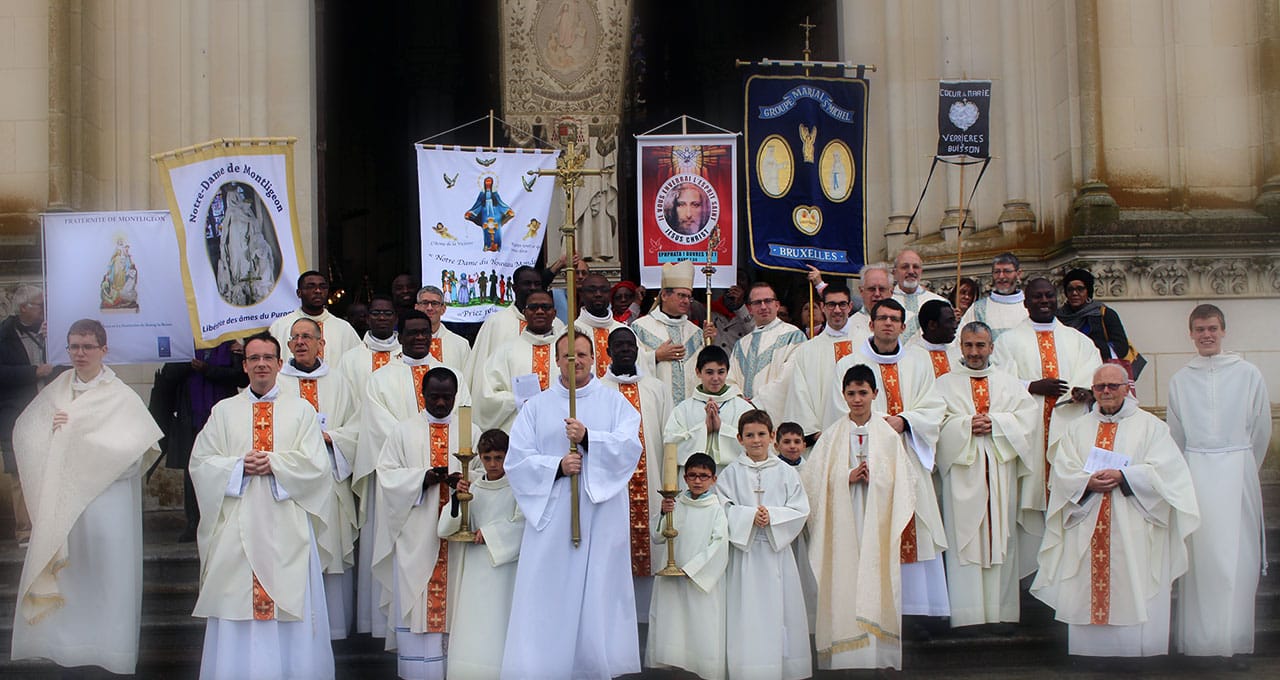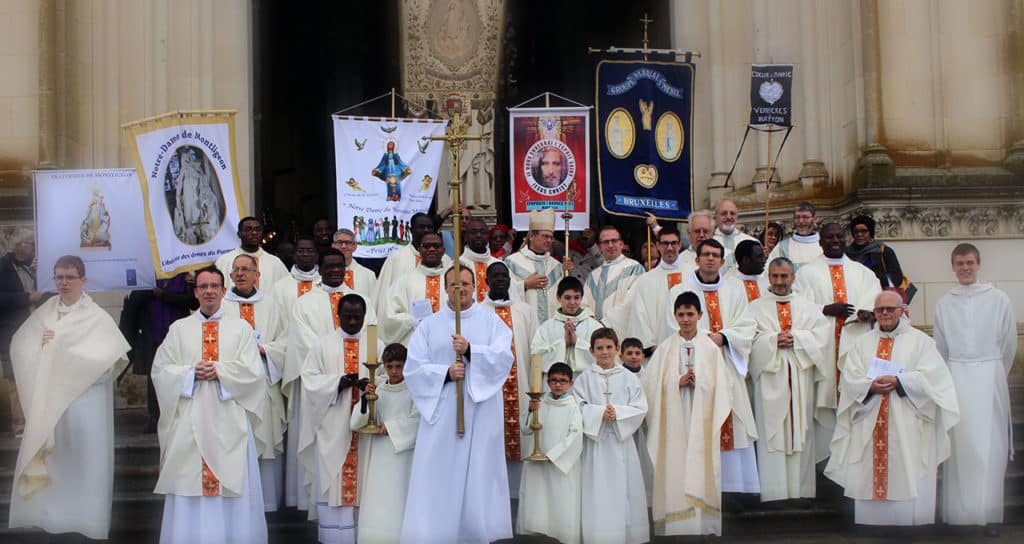 Culture
The shrine supports major regional or national CULTURAL EVENTS so as to enable general public to come and discover the unique religious art legacy on display at the Basilica. So many exquisite pieces, just look around and admire the works! Glass-stained windows, mosaics, sculptures, and furniture are bound to get you in rapture.

Retreat, pilgrimage, and spiritual vacations
Open throughout the year, receiving everyone seeking to partake in a pilgrimage, or a spiritual break.
You will find full catering facilities on the premises, within the main building beside the Basilica. Just enjoy the gorgeous environment and location in rural Perche region of Normandy, France. For sightseeing lovers, Perche region features a tremendous range of major places of interest (Lisieux, Alençon, La Trappe of Soligny, Sees Cathedral, WWII beaches etc.), and for more leisurely activities too (horse riding, hiking, swimming, etc. ) .
Independant accommodation is available in traditional housing thoughout the village itself for small groups and families, whilst having full access to liturgy and spiritual activities on offer at the Shrine.
Constituted groups are most welcome. They can benefit from the Shrine comprehensive services and infrastructure; whilst following their own programmes, and prayer schedule.
Hosting, attending and offering consolation
From Morning prayers till evening prayers, you are most welcome to join in the various prayers and celebrations taking place at the Shrine. Mass, adoration, and confessions are on avail daily. They are lead by the shrine chaplains, assisted by nuns de la Nouvelle Alliance (of the New Convenant).
Furthermore chaplains are at your disposal for counseling, if and when needed (ask for an appointment at the reception desk).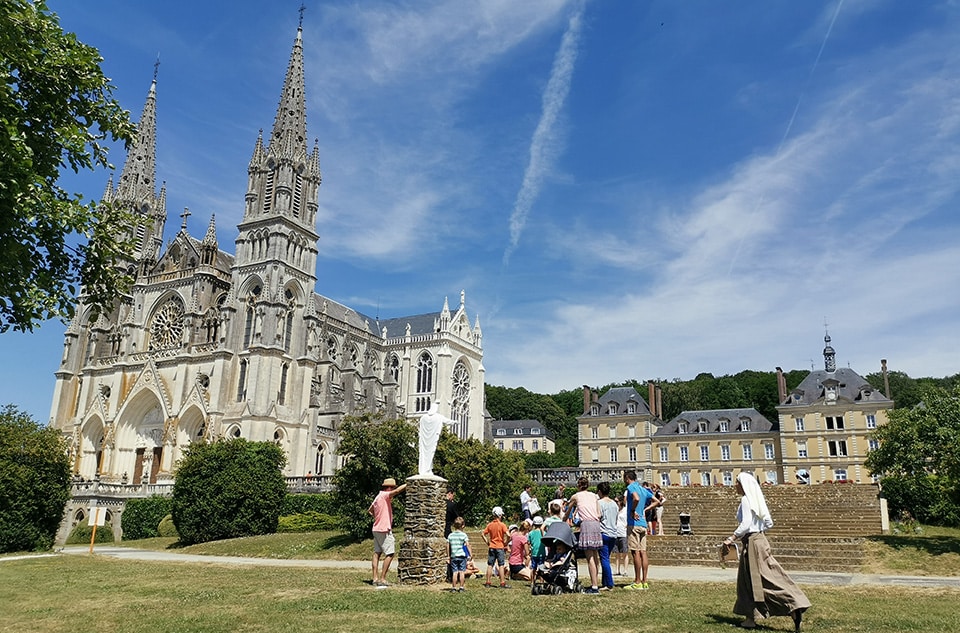 Check schedules and timetables below.
We look forward to receiving you at the Shrine of Our Lady of Montligeon
For further information, please call or email us.