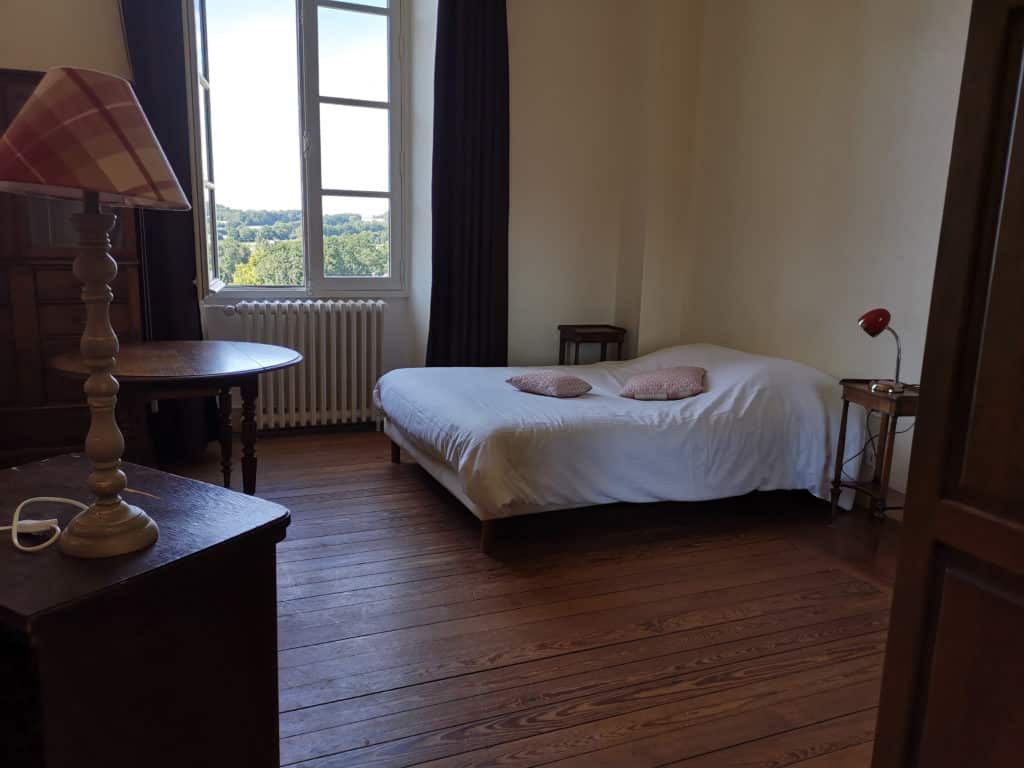 Our Lady of Montligeon domain affords a sleeping capacity of 217; all amenities are either a few steps away from the Basilica, or within a very short walking distance. You could not be closer to having easy and full access to the shrine and its worship activities.

---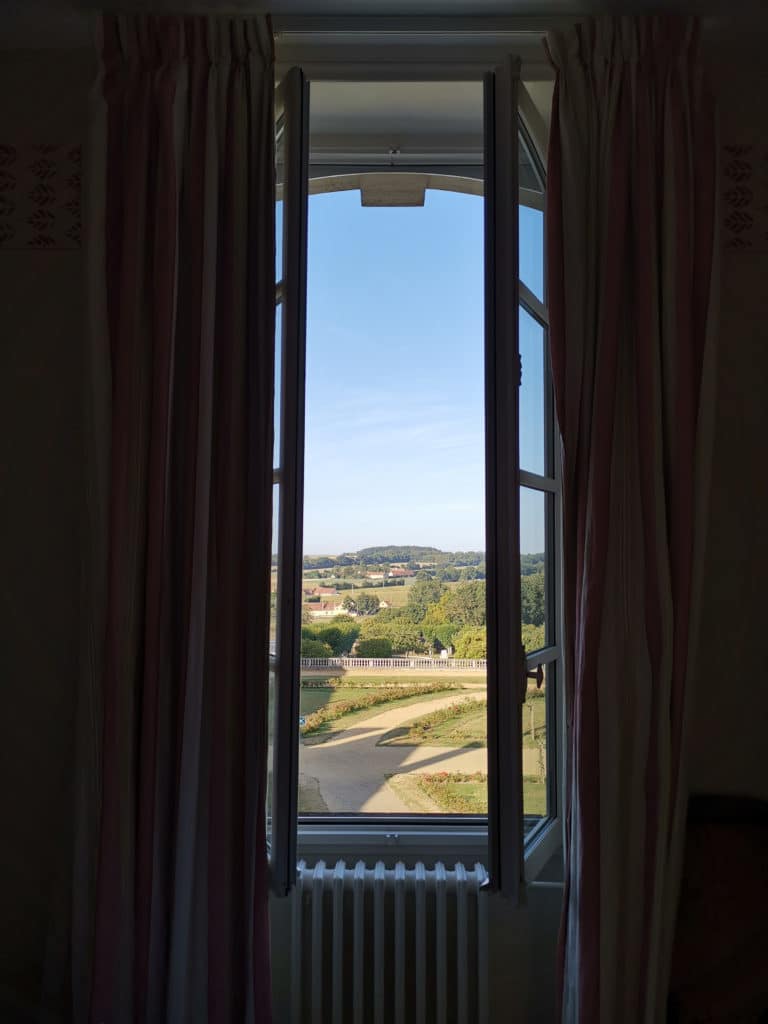 Please note that:
All buildings present lifts, and provide reduced-mobility access to all amenities.
Bedrooms offer private bathrooms (shower) and toilets; towels and linen, provided for all (except for self-catering groups).
On arrival, check in at the reception desk. Please note that bedrooms are made available only from 17:00 on arrival day until 10:00 a.m. on departure day.
Animals are not received throughout the shrine grounds.
---
Building distribution:

Ermitage's
It accommodates the Shrine various services (accommodation, main hall, reception desk, secretariats, dining-rooms, religious store) and the Chapel of the Resurrection.
Accommodation at Ermitage is primarily retained for hosts on individual pilgrimage.
Sleeps 84 (38 bedrooms)
St.Teresa's
Right opposite the Basilica: the very first building to be erected on the domain back in Fr.Buguet's days, it used to shelter the printing press manufacture. It provides 2 large conference rooms and several meeting rooms. Its sleeping arrangements are mainly for constituted groups of young people.

Sleeps 30 (10 x 3 bedded-rooms, 2 bunk-beds and 1 single, with private bathroom)
Jerusalem's
Overlooking the Ermitage, it dispenses a superb view of the local countryside. Equipped with separate cooking and dining amenities, and a small chapel, it allows groups with self-sufficiently.
Sleeps 103 (28 mostly bunk-bedded rooms)
For information on accommodation at the domains cottages, check here
Booking information
Email us your booking at reception@montligeon.orgmailto:reception@montligeon.org
For further information on group bookings
Whether coming as individual pilgrims or as a constituted group, either organize your own program or join in the shrine activities on offer, all are facilitated by designated shrine associates.
For utmost regulation of your group program, enquire further when placing a reservation.