At your convenience: 20 meeting rooms sitting from 20 to 300 each
Together with a sleeping overall capacity of 300 beds, the shrine offers an array of twenty meeting or conference rooms, each with a sitting capacity from 20 to 300, to support your group at best for your seminars, retreats, or sessions.
The shrine of Our Lady of Montligeon happily hosts constituted groups on a spiritual retreat. Set in bucolic environment, it affords most comfortable facilities and agreeable hospitality; moreover, it proposes to uncover in a special way the beautiful Christian message of hope in eternal life.
Sleeping capacity: 300
---
Eating capacity: 500
---
Meeting rooms: 20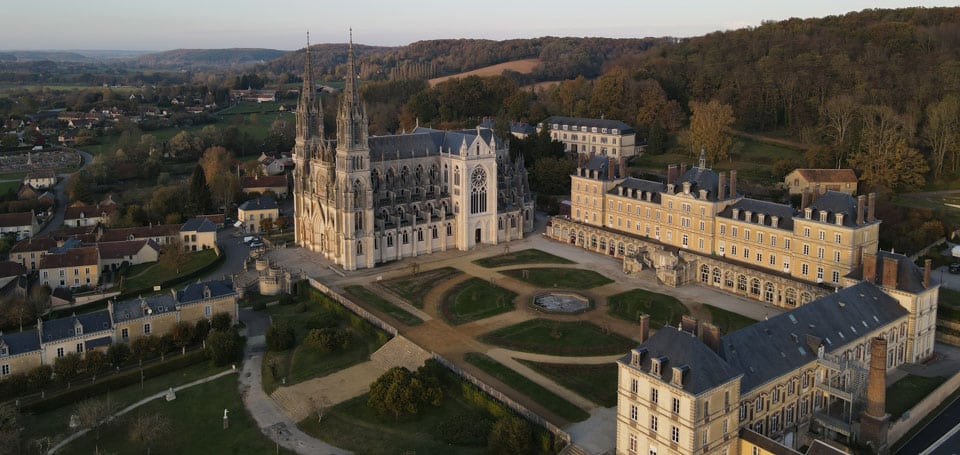 ---
Organizing your group visit to the shrine
We can help you organize and enhance your group stay: from board and lodgings to making facilities and services available to suit your spiritual program. The shrine offers fully-equipped meeting and conference rooms of various size, several dining rooms to accommodate your group separately from the other pilgrims, and obviously the basilica and chapels are available to support your pilgrimage venue. Please enquire further, together we can work it all out, even with regards to fixing the overall financial offering for your group stay.
Email us at: [email protected]n.org
Groups that come and stay in Montligeon
Whether parochial, diocesan or associative pilgrimages (altar servers, or young people preparing their first communion, confirmation, single-parents, family or religious groups, etc.) groups vary both in types and sizes as well as their stay: on a collective spiritual day-outing, or several days for a recollection or a special retreat.
This list is by no means restrictive, so do not hesitate and enquire with us prior to securing your group stay.
On offer for groups
For what?
A pilgrimage, a retreat, or preparing for the first communion, the faith profession, the confirmation…
Above all, the shrine of Montligeon is a spiritual center, hosting christian pilgrims; thus, neither a mere hotel nor a comprehensive touristic structure! By choosing to visit us, you agree to taking a spiritual break in a simple yet contemplative environment. Whether coming on a day-visit or for a longer time span, you are invited to join in the daily prayer assemblies, and become further acquainted with the shrine message on eternal life. Consequently we expect groups to include in their schedule at least one activity aimed at understanding better what the shrine of Montligeon is all about:
Types of groups?
Parishes
---
Dioceses
---
Associations
---
Scouts
---
Students
---
Families
Activities presenting the Shrine
Overall presentation of the Shrine
will help you discover the historic backgrounds and its specific message and ministry.
Choose a topic in connexion with eschatology or a theme endearing to the chaplains and so specific to the shrine such as death and life after death, eternal life, Resurrection, Communion of Saints, Christian Hope, Purgatory, value and meaning of work, fulfillment at work, etc.
Vigil prayers
the Nuns of the New Alliance community will prepare and facilitate your prayer and confession vigil.
Vocation interval
meet with a priest, a nun, a seminarist, and hear them share about their call.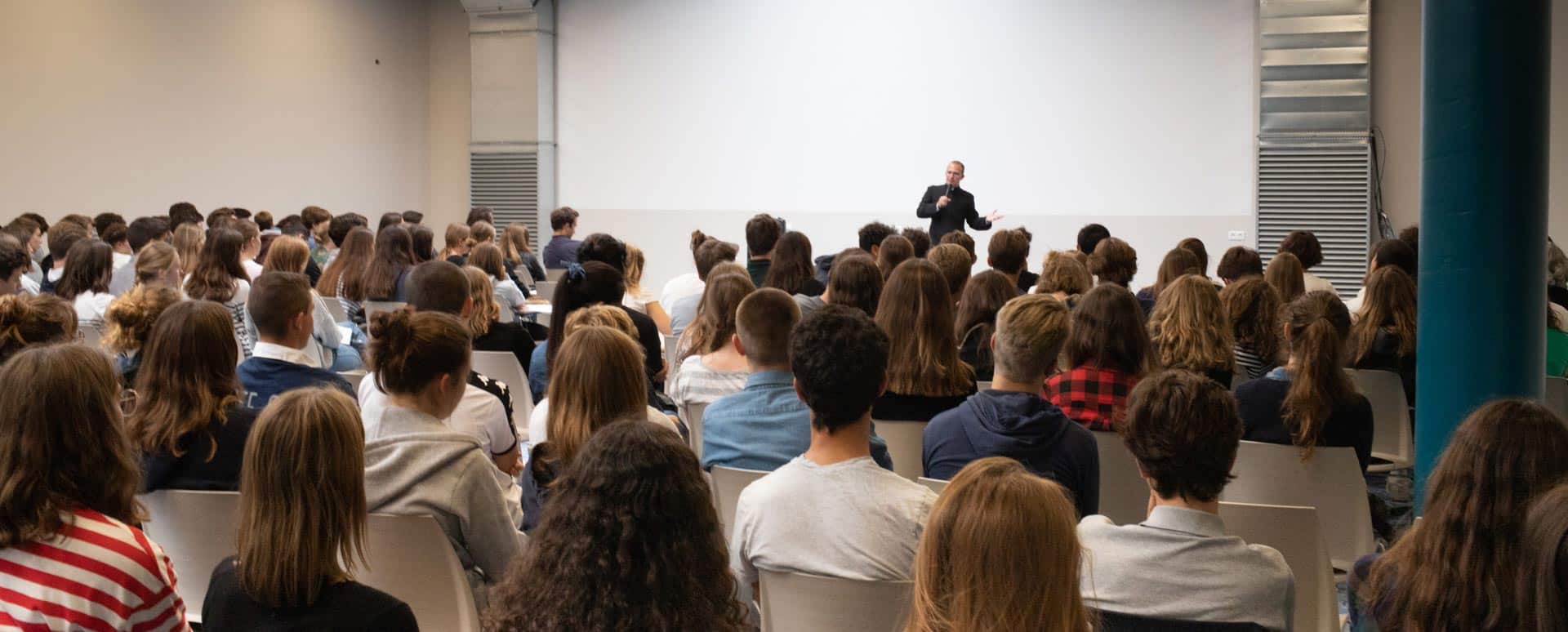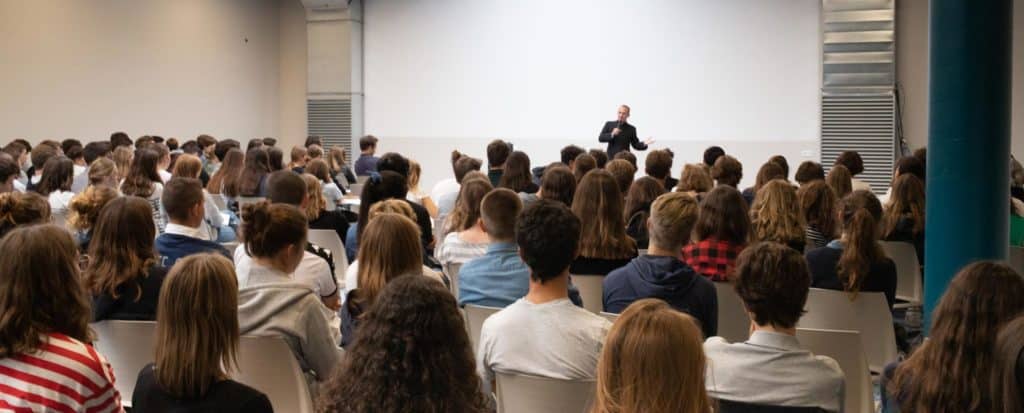 Further suggestions, available at any times
Watch a short film
Presenting the backgrounds and genesis of the shrine (25 mn long)
Walk the Way of the Light
located beneath the basilica in the gardens of the shrine, this pathway made of 6 carved stations seeks to help one reflect on and follow Christ in His Resurrection. A leaflet with relevant Gospel excerpts is available free of charge at the reception desk.
Walk the Way of Consolation
located beneath the basilica in the gardens of the shrine, this is meant to be a praying path for children who were not born, in connexion with the French Pro-Life association "Mere de Misericorde" (Mother of Mercy), in support to parents.
We very much look forward to soon receiving you and your group at the shrine of Our Lady of Montligeon!