The Shrine endeavours to receive people seeking respite to come and stay, and not be hindered by financial aspects. Yet every guest is invited to make a donation to help towards their sojourn expenses.

Our financial contribution policy
Alike monasteries, shrines offer hospitality. They endeavour to meet people's spiritual needs and quest. In offering full catering amenities and accommodation, the Shrine of Our Lady of Montligeon strives to receive in the most appropriate manner hosts on spiritual respite, or seeking a meaning to their life, or to simply "do good" to their soul. The financial aspect must not prevent anyone from coming. You will find herewith suggestions for offerings that will help us meet our expenses. Priests, monks or nuns, as well as large families, students or unemployed people, contribute according to their means. We also remind you that partaking in domestic tasks is encouraged (cleaning your room, table clearing after meals, or cleaning your self-catering cottage before you leave, etc.).
For certain periods (Easter, summer, November, etc.), the sanctuary may need to request an advance of 30% on the participation fees, when booking. If canceled up to one month before the event, this amount may be withheld.
Suggested financial contributions towards accommodation and meals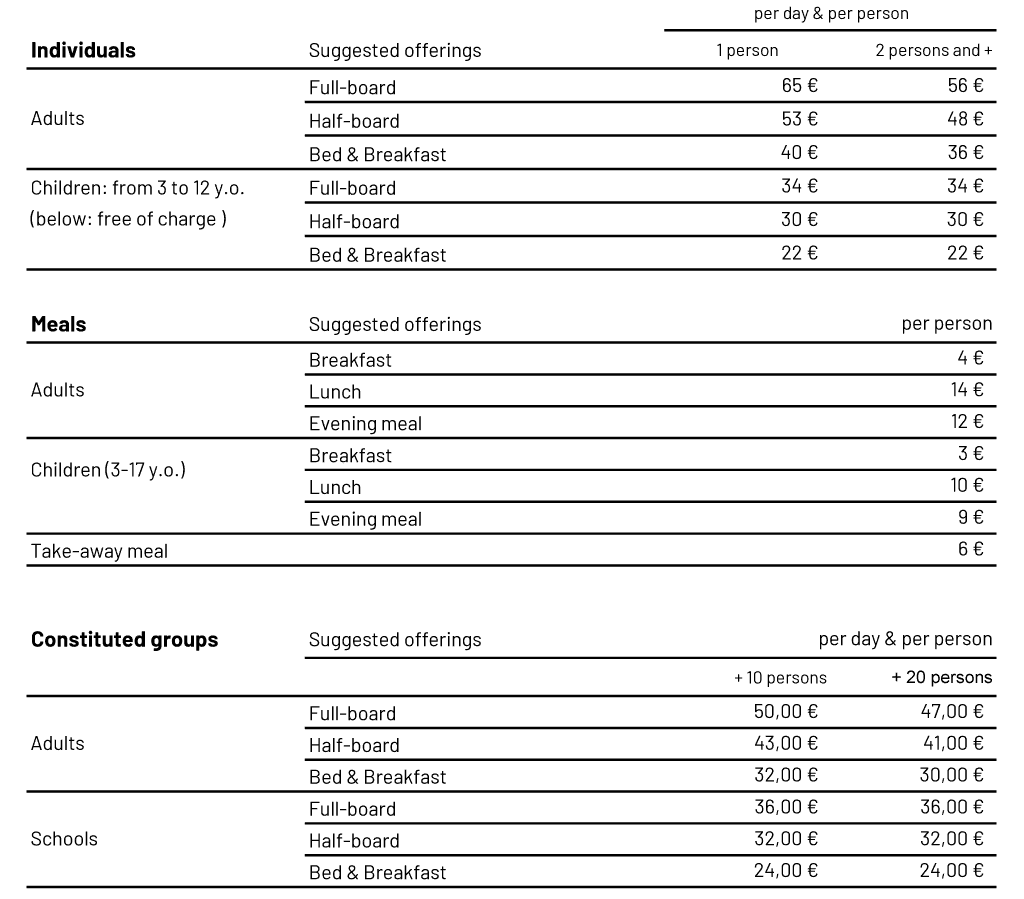 Suggested financial contributions cottages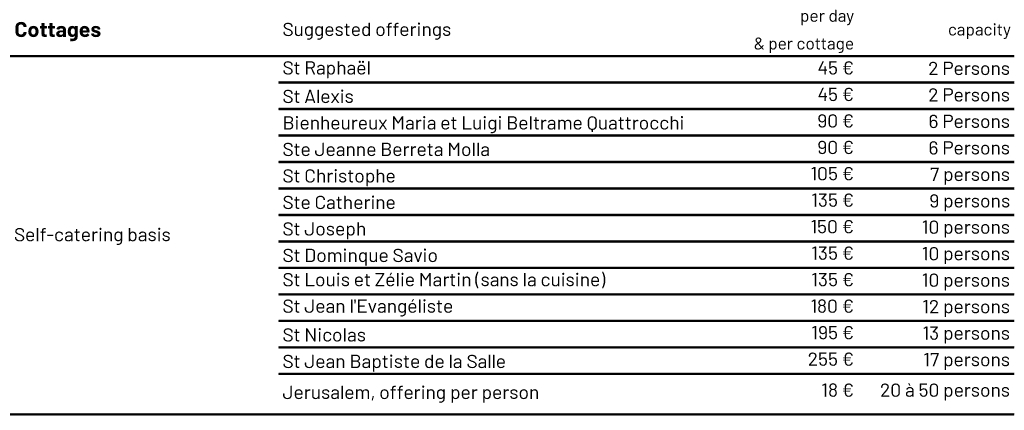 Suggested financial contributions conference rooms