Our financial contribution policy
Alike monasteries, shrines offer hospitality. They endeavour to meet people's spiritual needs and quest. In offering full catering amenities and accommodation, the Shrine of Our Lady of Montligeon strives to  receive in the most appropriate manner hosts on spiritual respite, or seeking a meaning to their life, or to simply "do good" to their soul.
We propose a financial indication taking into account our various expenses and allowing us to cover our costs.
For those who are able to do so, a higher offering allows us to welcome people in difficulty.
We would also like to remind you that a contribution to certain domestic tasks is requested in order to leave the premises occupied (house, room, meeting room, etc.) in the state in which you found them.
If you have any financial difficulties, please let us know at the time of your reservation, as the financial aspect should not be an obstacle to your coming.
The shrine asks for a 30% advance on the participation fee at the time of reservation. In case of cancellation up to one month before the event, this amount may be retained.
Suggested financial contributions towards accommodation and meals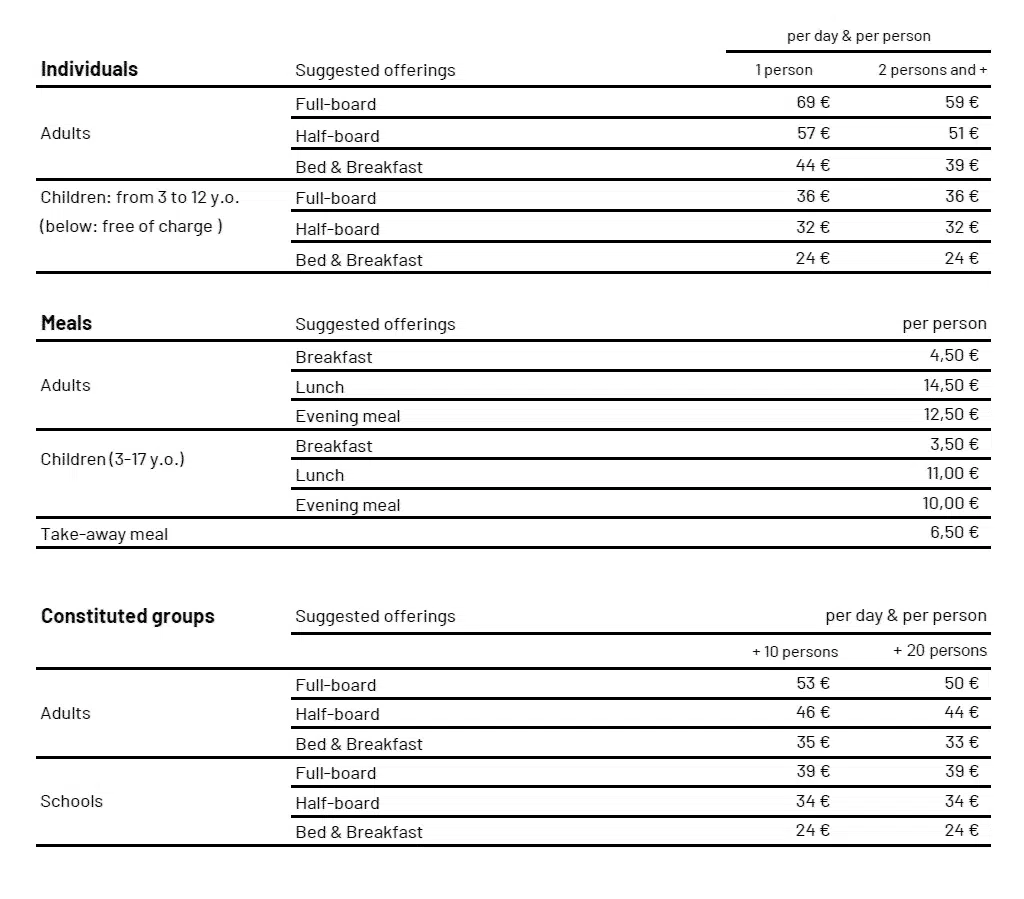 Suggested financial contributions cottages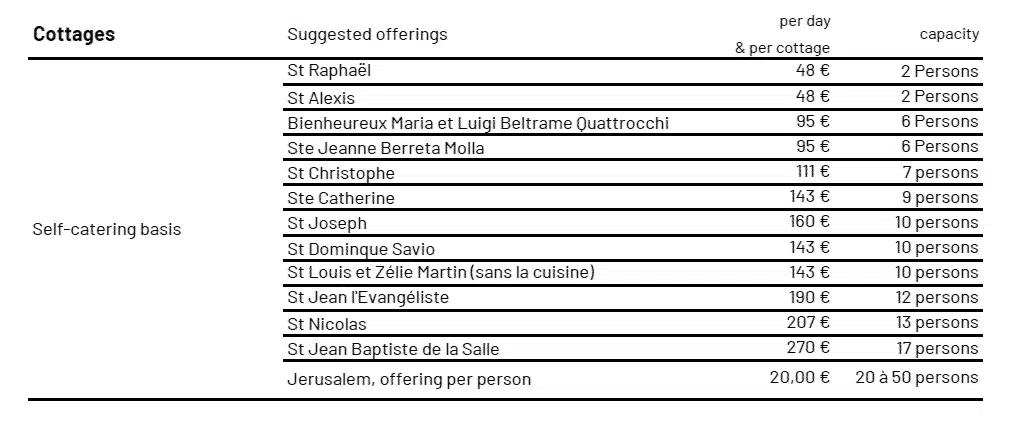 Suggested financial contributions conference rooms