By funding one or several slates, you will support the key mission of the shrine: to host and bring solace to people in distress, especially the bereaved.
To engrave one's name (or that of loved ones) on one or several replacement slates is a splendid manner to participate in this age-old work.
"*" indicates required fields
If you are liable to pay income tax in France, a tax receipt will be forwarded to your personal address by postal mail or email.
Thus your full contact details are needed.
The purposely created Association de la sauvegarde la basilique de Montligeon (ASBM) is governed by the 1901 French Law recognized of public interest for the enhancement of property. If you pay income tax in France, the support you provide the ASBM gives rise to an income tax rebate of up to 66% of the total amount, in the limit of 20 % of your taxable income. For example: you donate €100 to the ASBM. Your rebate will be of €66. Thus your donation really only costs you €34 after tax rebate.
Get your name engraved
on a slate!
By offering of one or mores slates, you will help us replace the now dilapidated slates set in 1903. What a splendid manner to participate in this age-old work!
Moreover the Sisters of the New Covenant will handwrite your name – or that of a beloved of your choice – on the reverse of each of your slates. Once fitted in the new basilica rooftop, your special gift shall be set to last for over a century!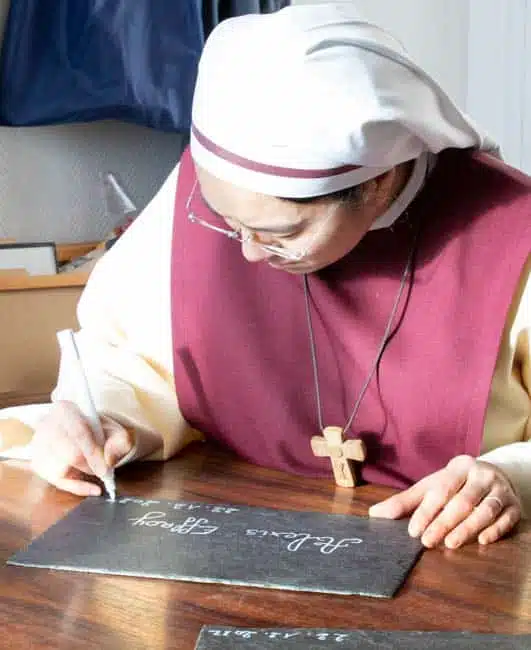 Jeopardized basilica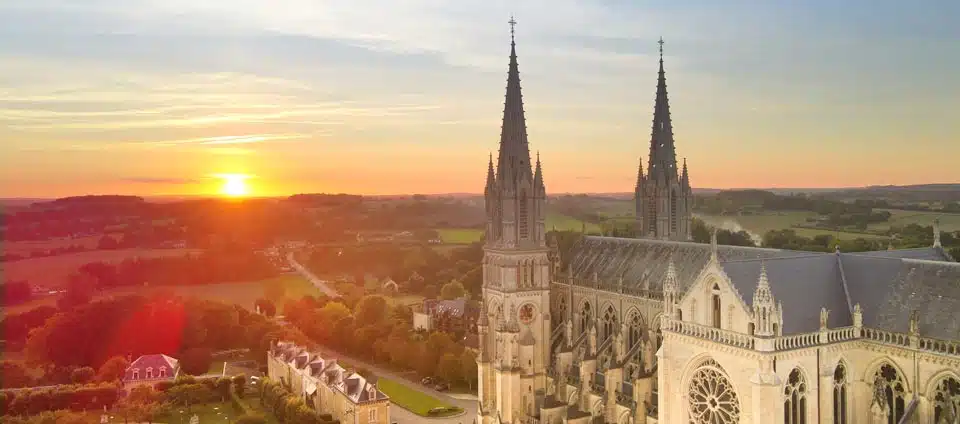 This significant rooftop is no longer waterproof and thus, it jeopardizes the whole structure. Without your help, we shall remain helpless in carrying out the critical works needed to safeguard the basilica.
---
I would rather donate by check
Should you rather send in your donation by check, please download and fill in the "Hope maker, a slate for Montligeon" form and follow the recommendations.
The slate roofing dates back to 1903. Over one hundred and twenty years of age, the various components of the roof have become brittle and present worrying flaws as well as much erosion.