Motorcyclists are invited to come to the Basilica of Our Lady of Montligeon on Sunday 25 June 2023 at 10.30 am for the Sunday Mass (at 11:00) will be celebrated for them. Motorcyclists and their motorbikes will be blessed subsequently to the Eucharist.
Detailed schedule
25th June 2023
10:30 – Meeting at the shrine
11:00 – Holy Mass for bikers at the basilica
During the celebration, everyone will be invited to place a candle by the altar in memory of a deceased biker.
12:15 – Blessing of bikers and their motorbikes
For lunch: sandwiches and drinks and picnic areas on avail.
Contact Informations
Carrouges Moto Club
[email protected]
carrougesmoto.fr
Event organized in partnership with the Road safety authorities.
If you wish to eat lunch at the shrine restaurant, see underneath:
Images of last year's bikers pilgrimage:
2022 Pilgrimage of motorbike riders
Detailed map of the shrine of Montligeon
Mass for the bikers is at 11:00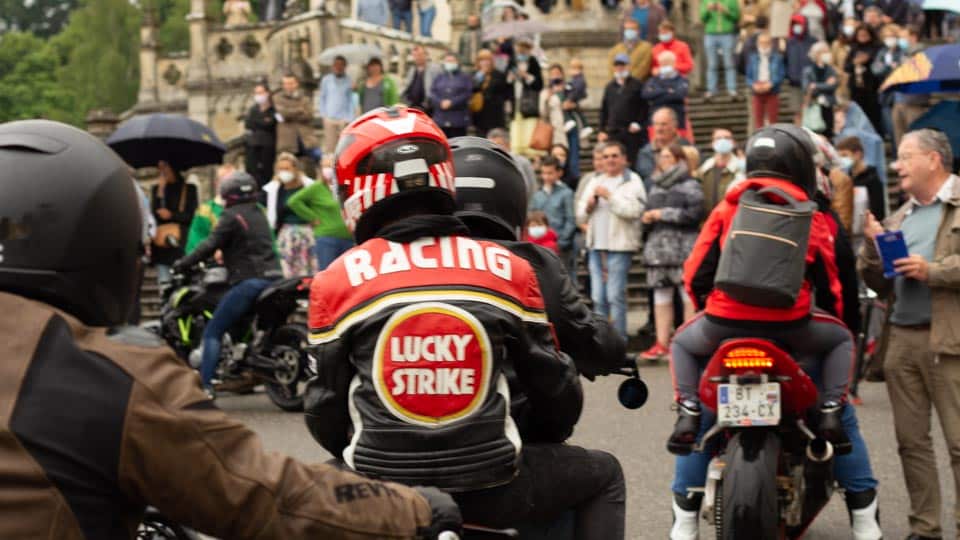 More pictures on 2021 pilgrimage