Fr. Paul Denizot and Fr. Axel de Perthuis, both respectively rector and chaplain of the shrine of Montligeon, were invited to Ireland on 13 and 14 May 2023 to preach and facilitate a retreat at Termonbacca, the Carmelite retreat centre in Derry. The main topics of their talks were on eternal life and on purgatory.
Find out more on the mission of Montligeon to Ireland and review the short video and pictures.
Praying the Montligeon Rosary for the poor souls at the Carmelite convent at Termonbacca, Derry, on 13th May 2023.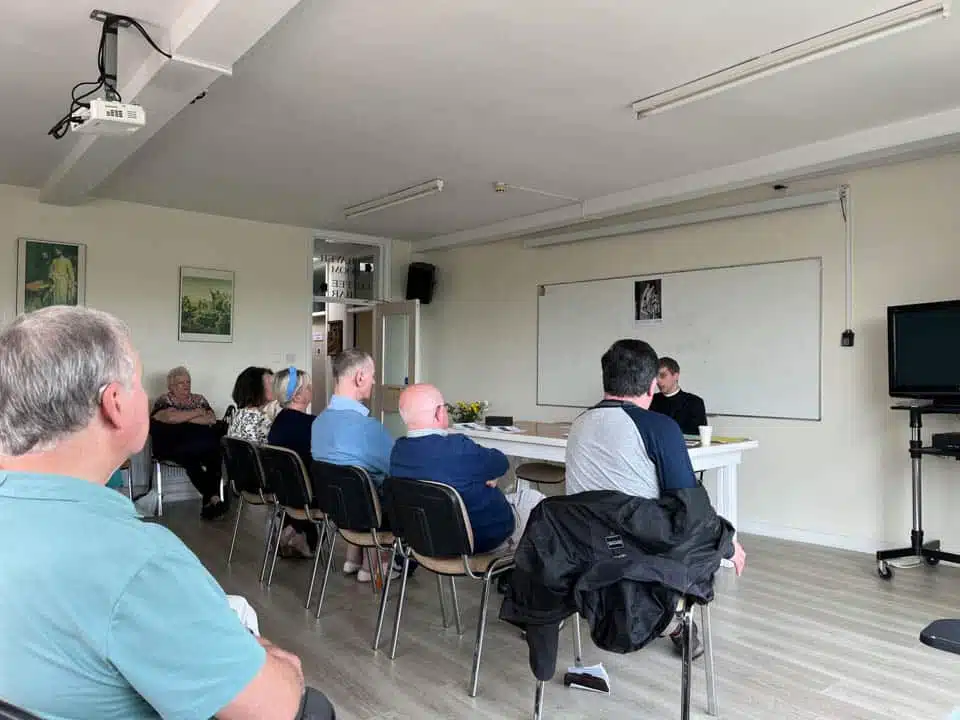 Conference by Fr. Axel de Perthuis during the retreat.
Check the Montligeon prayer groups worldwide