I can already tell you the date: it will be April 9! Next year, Lent will start on Ash Wednesday February, 22; the celebration of the Last Supper will be on April 6 ; April 7 will mark the Passion and death of Christ Jesus; and, thus, on April 9, 2023 we shall again be once more celebrating Easter Sunday.
It is the merit of the liturgy to allow us each year to re-experience the Holy events making them present to us, here and now. But it's also somewhat its limit. We already know that on April 9, next year, we will celebrate Easter, it is already on the agenda, alongside one's vacation days!
The shortcoming of a surprise that we already know about is that it does not surprise us anymore (obviously!)… and therefore, it does not touch us. As it happened when made aware by someone's carelessness that our loved ones have planned a surprised celebration of one's birthday, one can play the game and pretend not to be aware… but it's not the same as being truly surprised.
None of us got surprised this morning by the reading from the Gospel, or with the Alleluia being sung, whilst merely 48 hours ago we commemorated the Passion of Christ with grief. This morning, every one of us whilst arising, knew that today we would be celebrating the resurrection of Christ.
Nonetheless, over 2000 years ago, the surprise was full-blown for the disciples who went to the tomb.
So much so that God had preferred to proceed by stages. First, by announcing it in advance: "the Son of Man will be handed over to be crucified." And from then on, by gradual revelations.
Thus, mysterious men clad in white announced the resurrection to women, and Mary Magdalena, Joan and Mary, Mother of Joshua, announced it to the apostles. The same goes for the disciples of Emmaus who heard the news from the women. Finally, the ten apostles gathered together were to announce it to Thomas. All of them were first notified and invited to believe before seeing the Risen One Himself.
Furthermore to the progression that Jesus complies with prior to showing Himself in person, I realized his great respect for our human nature, which needs time to go from mourning to contentment. Jesus does not impose His presence heartlessly on those who mourn Him, He lets the women as well as Peter and John primarily experience the empty tomb; similarly He lets the disciples of Emmaüs explain at great length their gloom before getting them to recognize Him as their journey drew to a close; similarly, at first, He lets Mary of Magdala mistake Him for the gardener before getting to calling her by her name. To the disciples, His apparitions are unsettling, yet not insensitive.
Indeed let us not overlook the consideration with which He reveals Himself to us, instead of imposing Himself.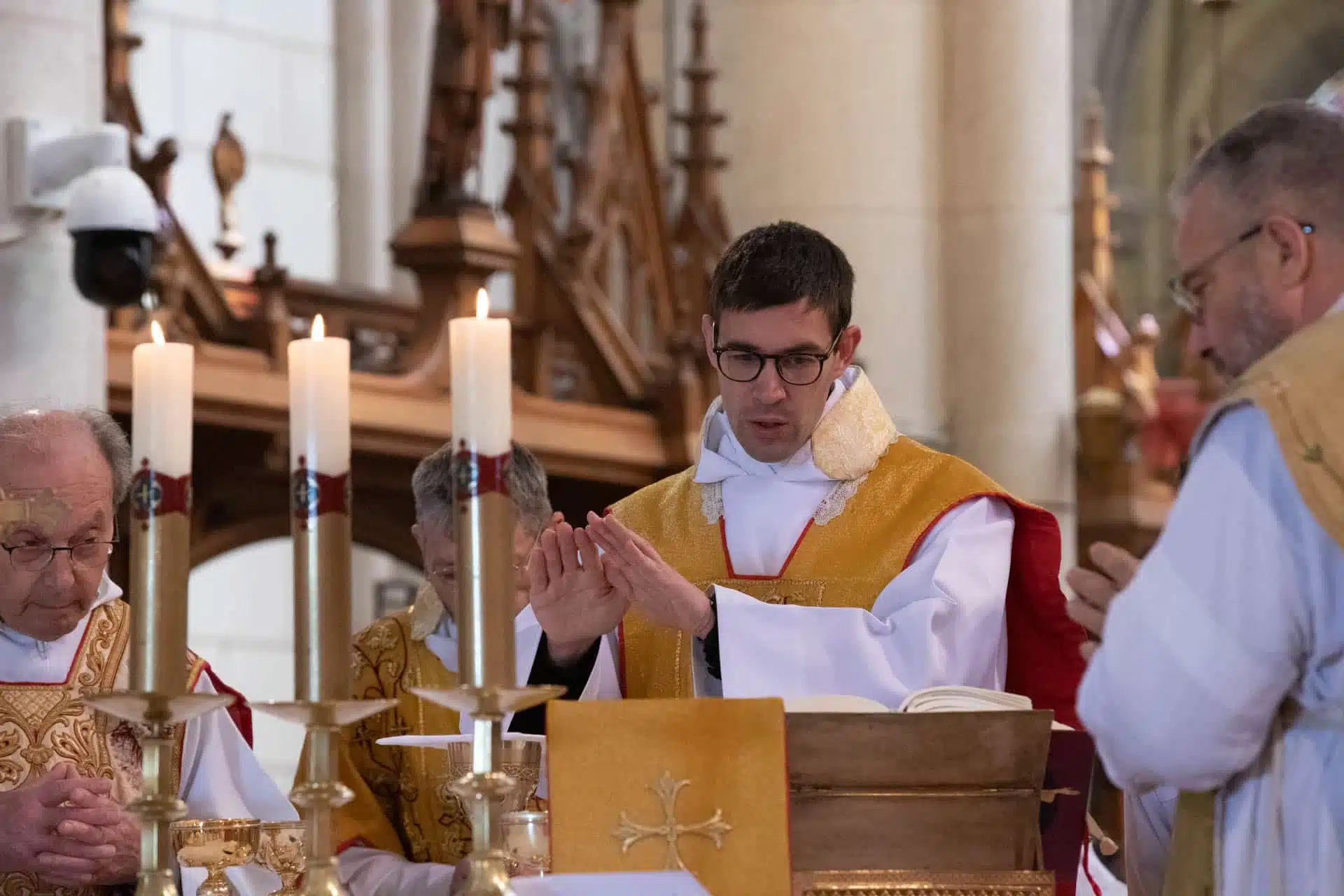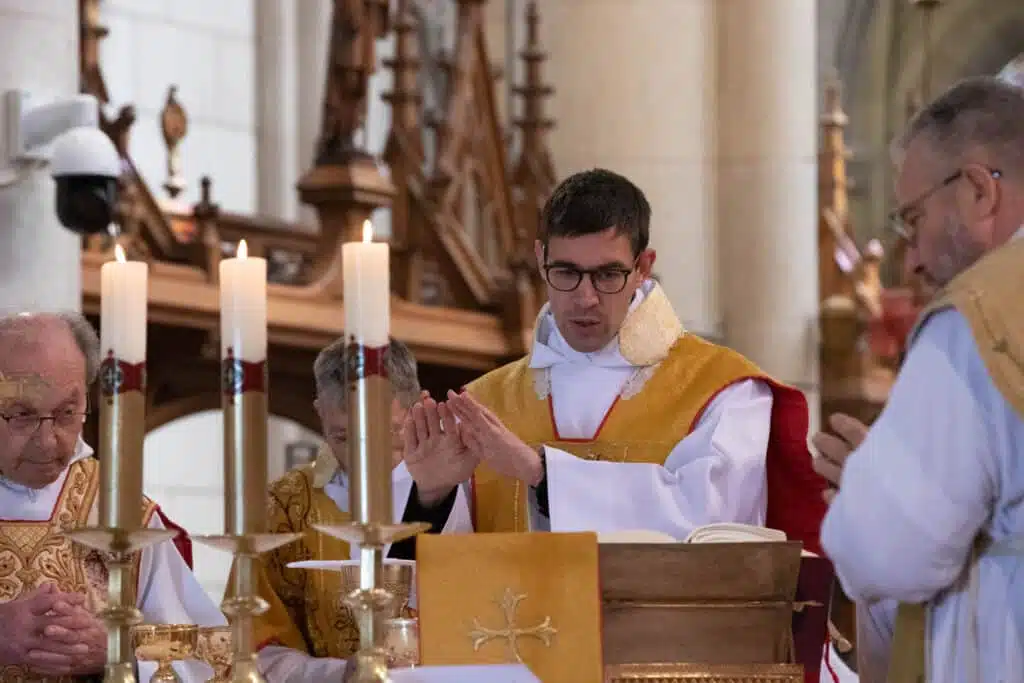 In any case, we cannot but acknowledge that today, on April 17, 2022, it is harder for us than for the disciples to be awe-stricken by the resurrection of Christ.
Unlike them, we do not have to go through the various states they exprienced: mourning, surprise, confusion, astonishment, doubt, realization, illumination…
We enter the joy of Easter far more easily than they did, but on the other hand, we probably come out of it much more quickly. I would say that the event of the resurrection is more customary to us, consequently, it does not permeate our life as much.
Two days ago, on Good Friday, a child came to me and said: "Father, is it a sin to not manage to be sad today because Jesus died, and to think of other stuff?" It's a shame, because the purpose of liturgical celebrations is precisely to help us get involved in the event. It's a shame and yet, it's not totally surprising. No! it is not a sin, that's sadly how it is!
Yet, and maybe independently of the liturgical celebration of Easter, at times the Resurrection might take on a more personal consistency in our life. For example, when faced with hefty trials and ordeals, or wrestling with a conversion (having to let go of something or someone) or whilst in mourning, for these are often times of confusion, when we are in disarray and taken aback, alike the disciples who had lost hope, in time of darkness…
Obviously I do not wish anyone to be in grief or undergo trials! Yet, I hope that when we are, we merely let ourselves be met by the Risen One, just like the disciples did.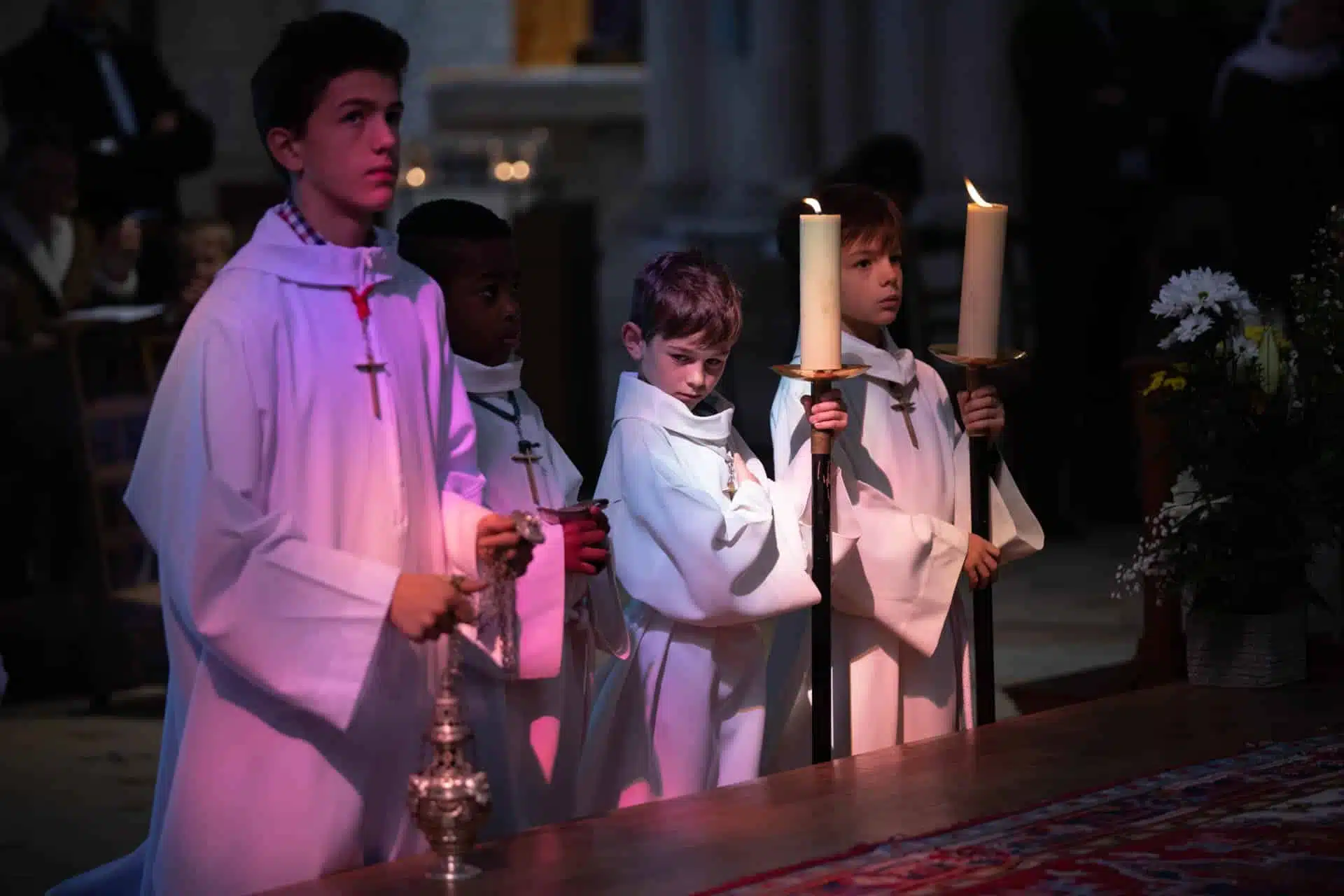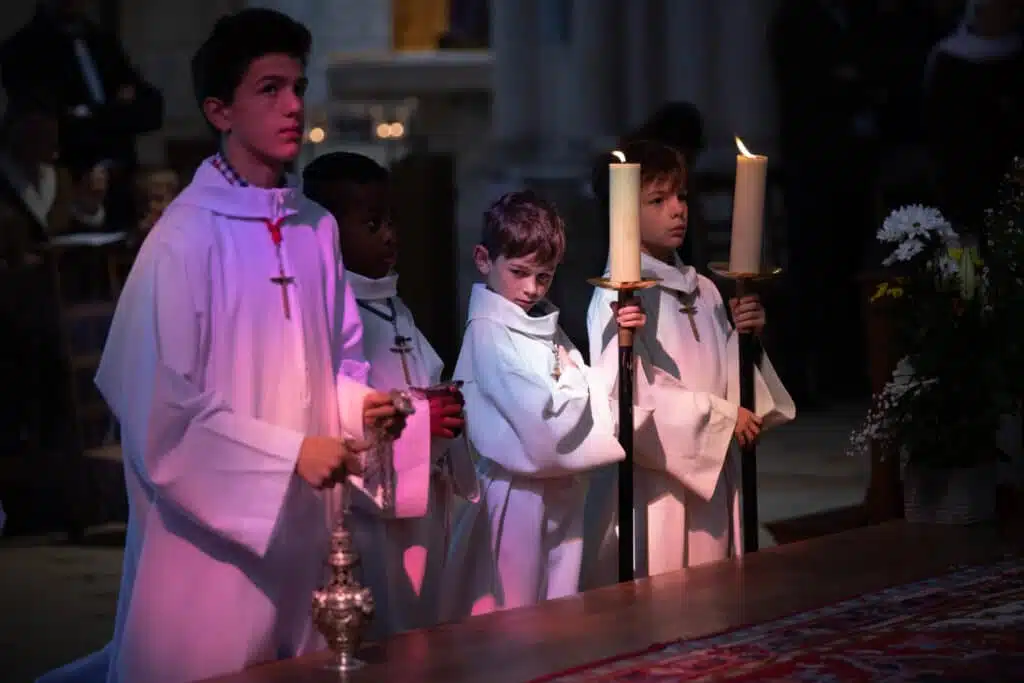 May the resurrection of Christ, triumph of life over death, irradiate the gloom, mourning and pain we may undergo. It might not radiate as powerfully as for John who, upon seeing the empty tomb, already fully believed, but may it be at least an initial glow, like for Simon-Peter, who the Gospel tells us, " went home amazed at what had happened" (Lk 24,12). For Christ displays towards us with the same consideration when He comes and meet us in our trials, without enforcing Himself. He does not reveal Himself all of a sudden, all at once, – and as if we got stricken by the befalling of Easter, as proclaimed during last night's Vigil, "the days of the Lord's Passion have drawn to a close" – but by successive touches so as to bring us little by little to true hope, and hope that emerges in and from our personal life experience.
This is the grace we can ask from the Lord: that the light and joy of Easter may converge to us today by means of the liturgy, but also when we are like the disciples "in the darkness and shadow of death".
So that, as St Paul said, " When Christ your life appears, then you too will appear with him in glory." Amen.