Throughout the year, you can come and spend the day at the shrine of Montligeon, and entrust to Saint Joseph all your personal intentions (your family, their health, their work or lack of employment, etc).
Matinée direct YouTube :
https://youtu.be/r7uQ52h-EVM
During the week, you might come from 07:30 for Lauds, followed by Mass at 08:00; or at 11:30 for Mass. Pray the Rosary at 17:15, followed by adoration of the Blessed Sacrament, go for confession, and praying with Vespers at 18:45.
On Sundays and Solemnities, you might come for the 09:00 Lauds, and attend Mass at 11:00. Pray the Rosary at 14:30, followed by Vespers at 15:00, followed by the Salute of the Blessed Sacrament. Confessions from 15:15 until 16:00.
"Let yourself be touched by the special peace offered by St. Joseph"
6 options for a plenary indulgence
Pope Francis invites all this year to find inspiration in Saint Joseph towards strengthening their faith, and accepting the will of God. To help us, the Church offers to receive plenary indulgence, that can be obtained by fulfilling the usual conditions, i.e. sacramental confession, eucharistic communion and praying to the intentions of the Holy Father. And by sizing the 6 occasions proposed by the Apostolic Penitentiary.
---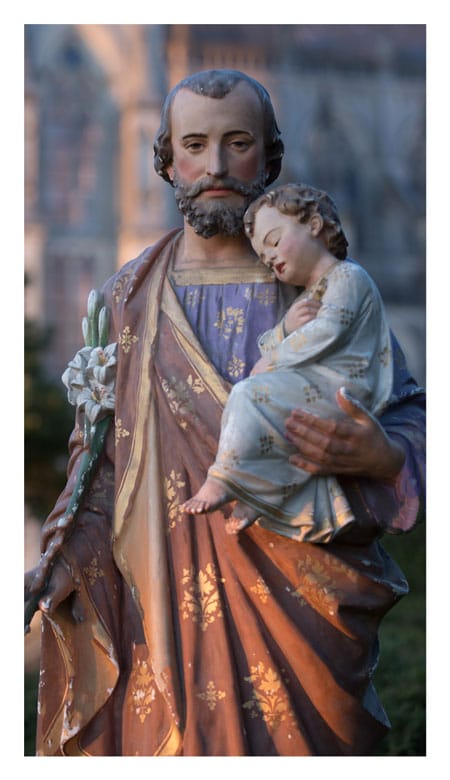 PRAYER TO SAINT JOSEPH
Hail, gardian of the Redeemer,
Spouse of the Blessed Virgin Mary.
To you God entrusted his only Son;
in you Mary placed her trust;
with you Christ became man.
Blessed Joseph,
to us too, show yourself a father,
and guide us in the path of life.
Obtain for us grace
mercy and courage,
and defend us from every evil.
Amen.
Pope Francis
---